Afrika Jag Safaris
P.O. Box 314 - Outjo - Namibia || Tel(+264) 67 313620 || Fax(+264) 67 313619
lukas@afrikajag.com

The Hunting farm where Afrika Jag Safaris is based is 100 km south of the Etosha National Park near the town of Outjo. The Ugab River with the
magnificent Ugab Terraces forms a spectacular setting for Bow and Rifle hunting. We offer a unique hunting experience at extremely competitive prices.
---
Lukas Holtzhausen
Lukas was born in 1973 in Outjo and grown up on a farm where the love for hunt and the outdoors originated.

Lukas beliefs that experiencing Namibia, the wildlife and a good hunt is just as important as the taking of good trophies.
Meet your Hosts and Hunting Guides on Afrika Jag Safaris in Namibia
Piet Mostert
Piet was born in 1970 in the south of Namibia and raised on a farm in the Kalahari Desert. Piet hold a Bachelor in Commerce and is a registered Master Bow/Rifle hunting guide with the Ministry of Environment and Tourism.

Piet is an active gun and bow hunter and is passionate about a good experience for his clients.


---
---
---
Contact us to experience a personalized Namibian hunting Safari..

Legal Requirements
Afrika Jag Safaris will obtain valid hunting permits and any additional hunting permit for cheetah or leopard from Nature Conservation prior to the start of the hunt.

Hunters entering Namibia with a rifle(s), must complete a temporary import permit application form for all rifle(s) and/or ammunition in their possession.
Download
the Temporary Rifle Import Application form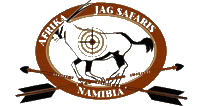 Our partnership with the local farmers, professional hunters and local safari operators ensure a unique African experience for the first time hunter or the seasoned hunter alike.
We hold hunting rights on several hunting areas and own a 21 000 ha area used for private hunting. We are also part of the Etosha Conservancy that covers more than 400 000 ha.
Bow Hunting and Rifle Hunting Safaris in Namibia
Lukas Holtzhausen
(+264) 81 127 2571
Piet Mostert
(+264) 81 124 2040
An opportunity of a lifetime!