Tel(+264) 67 313620
Fax(+264) 67 313619
lukas@afrikajag.com
---
---
---
---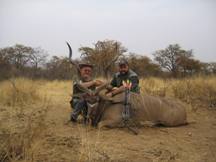 P.O. Box 314
Outjo
Namibia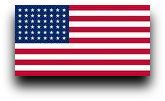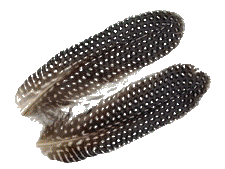 Afrika Jag Safaris
Bow Hunting Safaris in Namibia

An opportunity of a lifetime!
Contact us to experience a personalized Namibian bow hunting Safari...
Hunting Season
Our trophy hunting season runs from February to November. All species are true wild African game. The best months for hunting in Namibia are from July to November, during our dry season.

Hunting area
Africa Jag Safaris started in 2005 with bow hunting Safaris. The success rates are high and we have set aside certain areas for bow hunting only.

Bow hunting takes place mostly by ambush out of ground and elevated blinds. The hides are located at areas frequented by game like watering points and salt licks. We occasionally use walk and spot stalking methods as well.
The ranch was converted into a game farm about 15 years ago, but hunting was not allowed until recently. Top trophies are available because of the initial decision to go for exclusivity. A high percentage of trophies taken at our area qualify for NAPHA medals. The ranch is populated mainly with game and is partly fenced.
Weather
Although our weather is extremely good during this period, early mornings and late nights from May to August can be cold. Warm, durable and comfortable clothing is essential for bow hunting during these times.
During the winter days the temperatures are warm and cool, comfortable clothing that still offers protection against the harsh environment is required. A hat and sun block is essential for protection.
More about Bow hunting in Namibia:
A Hunting guide, Master Hunting Guide or Professional Hunter with additional qualifications for guiding bow hunters must be guiding trophy hunters visiting Namibia. Bow hunting for trophies may only take place in areas that are registered with the Ministry of Environment and Tourism, like at Afrika Jagd Safaris.

Minimum Bow energy is specified as follows:
Small Game (Steenbok, Duiker, Klipspringer, Damara Dik-Dik etc.) – 25ft/lb
Medium Game (Springbok, Impala, Black Wildebeest, Warthog, Jackal, Baboon etc.) – 40ft/lb
Big Game (Kudu, Zebra, Eland, Oryx, Blue Wildebeest etc. )– 65ft/lb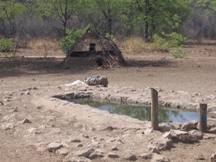 As a member of the Etosha Conservancy, species that are not available on our farm can be obtained elsewhere. Even hunts to other areas in Namibia (for e.g. the Kalahari Desert) can also be arranged. Other species offered include: Giraffe, Blesbok, Burchell's Zebra and Black Springbok.

Species
We have the following species roaming Afrika Jag Safari's game ranch: Cape Eland, Greater Kudu, Oryx, Mountain Zebra (Hartman), Blue Wildebees (Gnu), Black Wildebees, Red Hartbeest, Common Impala, Damara Dik-Dik, Springbok, Warthog, Klipspriner, Steenbok, Duiker, Baboon, Jackal, Cheetah and Leopard.